Twist'N Flip Gymnastics
Colonie Competitive Team Program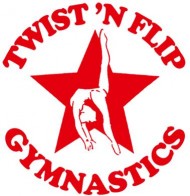 The competitive gymnastics team at Twist'N Flip Colonie will participate in the USA Gymnastics XCEL program. This program allows Twist'N Flip gymnasts to compete a broader set of skills, compared to the USAG J.O Compulsory program, where each gymnast needs a specific skill set to compete. This allows us to have more gymnasts competing, and for our gymnasts to pick and choose the skills they are more comfortable doing, allowed by their level.
Our finalized MEET SCHEDULE for 2017-2018 is below.
Dec 15-17: World Class Invitational @ Siena College
Jan 12-14: Hudson Valley Winter Classic @ Columbia-Greene CC
Jan 20-21: Leather Stocking @ Utica, NY
Feb 2-4: Saratoga Winter Fest @ Saratoga City Center
Feb 16-19: Sweetheart Invitational @ Fishkill, NY
Mar 2-4: Coaches Classic @ Syracuse, NY
Mar 10-11: World Class Spring Challenge @ Siena College
Mar 17-19: NYS Championship @ Brockport
Apr 6-8: Hawaiian Cup @ Syracuse, NY
Our extra practice schedule will be held on the following Saturdays from 1-4PM.
December 9th
January 6th
January 29th
March 10th

The competitive gymnastics teams will travel to between 6 and 8 meets from December through May.
There is considerably more information you need to familiarize yourself with if you are interested in our team program. That information is contained in our Team Handbook.
World Class Invitational – December 2016 – 2nd Place!
Our Colonie Team from December 2016
Some Photos from our May 2016 In-House Team Meet!