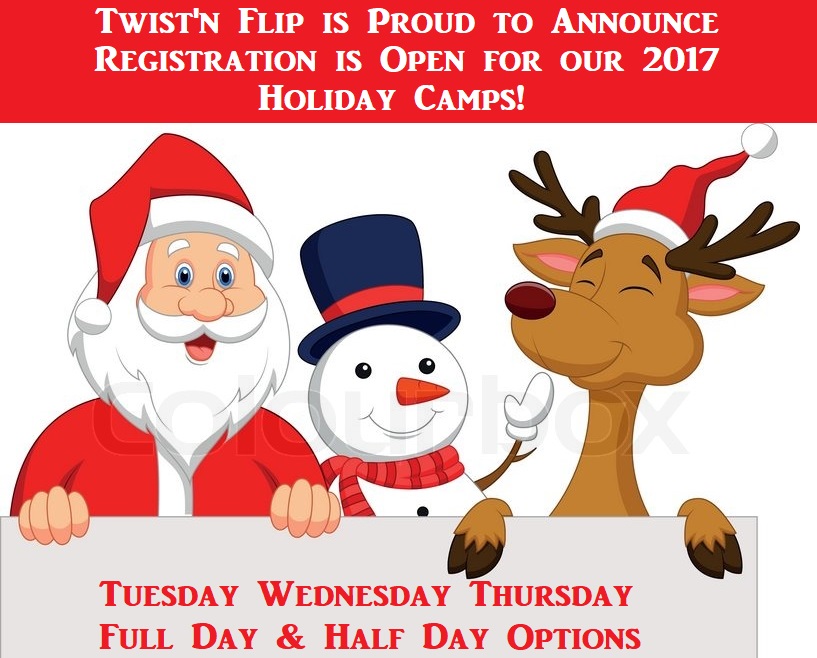 We realize the Holidays are this amazing blend of family, celebration, exhaustion, stress, love, and everything in between. We're here for you when school's out. Your kids will traverse a challenging, new obstacle course each morning, a gymnastic lesson including floor, bars and beam, super-fun games, crafts and activities...and even a pizza lunch!  All while you enjoy some much needed peace and quiet, or go to work without the worry.
There is a 20% sibling discount. Register now!
Day Camps are typically held during the school year when classes are not in session, such as holiday break, winter break, etc. We offer a mix of gymnastics, crafts, and games. Management and instructors carefully plan activities that will engage your children in a fun, productive environment. Since pretty much everyone in the Twist'N Flip organization is a child at heart, we do a pretty good job of making our Day Camps awesome for all involved.
When Day Camps are announced, you will be able to register for them here. Stay tuned.